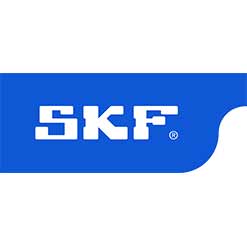 SKF selection in ICDC catalog
ICDC Srl sells brand new and original SKF components and spares, for a wide variety of applications, including Mechanics, Pneumatic, Trolleys and Linear Guides and several others.
SKF supplies products and services to nearly 40 industries globally, both directly and indirectly, through its network of distributors. The wide range of products includes linear guides and trolleys, bearings, spherical joints and more.
SKF strength is the ability to constantly develop new technologies, products and services capable of guaranteeing a competitive advantage to customers. A result obtained by investing in the main technological areas and by combining the transversal knowledge of the five SKF platforms (Bearings and Units, Seals, Lubrication Systems, Mechatronics, Services) to create value propositions for customers operating all over the world in different sectors. industrial.
Please check if our inventory matches your needs and for additional information or technical datasheets, please contact us via email or call our 24/7 service centre.
Components made by SKF
All displayed components and spares are in our inventories, including parts for Mechanics, Pneumatic, Trolleys and Linear Guides. Your orders will be ready to ship within 24/48 hours and delivered all over EU with DHL Express.