EU VAT APPLICABLE RULES FOR E-COMMERCE
Italian VAT charge is 22% for our local customers and sales to EU consumer only.
For all other international sales, VAT does not apply.
VAT charge is cleared from the billing at checkout. Herewith the summary table: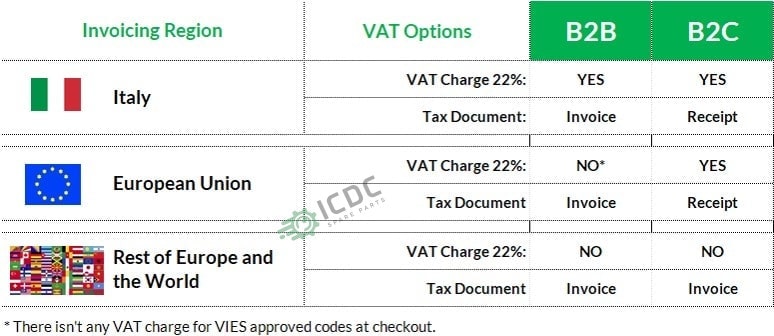 ICDC is an Italian-based Company subject to EU and Italian VAT e-commerce fiscal rules.