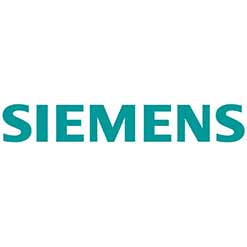 SIEMENS selection in ICDC catalog
ICDC Srl sells brand new and original SIEMENS components and spares, for a wide variety of applications, including Electromechanical, Electrical and Electronics and several others.
Siemens is a big multinational that operates in many sectors. Distinguished for over 165 years for innovation, quality, reliability, technological excellence, Siemens is the most important global supplier of eco-sustainable technologies, it is among the major active industrial companies. Siemens has world-class manufacturing facilities and centers of competence and research & development.
Thanks to its technologies, Siemens increases the productivity, efficiency and flexibility of its customers with products such as motor starter, relay, modem and more.
Please check if our inventory matches your needs and for additional information or technical datasheets, please contact us via email or call our 24/7 service center.
Components made by SIEMENS
All displayed components and spares are in our inventories, including parts for Electromechanical, Electrical and Electronics. Your orders will be ready to ship within 24/48 hours and delivered all over EU with DHL Express.