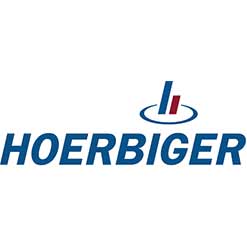 HOERBIGER selection in ICDC catalog
ICDC Srl sells brand new and original HOERBIGER components and spares, for a wide variety of applications, including Electromechanical, Mechanics and Pneumatic and several others.
HOERBIGER is active throughout the world in the oil, gas, and process industries, in the automotive industry, and in safety solutions. In 2019, its 6,719 employees achieved sales of 1.149 billion euros in 123 locations and 47 countries. Their products like decelerators, cylinders , electrovalves and services are used in reciprocating compressors, gas flow control units, vehicle transmissions, gas-powered engines, automobile hydraulics, and comprehensive explosion protection solutions.
Please check if our inventory matches your needs and for additional information or technical datasheets, please contact us via email or call our 24/7 service center.
Components made by HOERBIGER
All displayed components and spares are in our inventories, including parts for Electromechanical, Mechanics and Pneumatic. Your orders will be ready to ship within 24/48 hours and delivered all over EU with DHL Express.