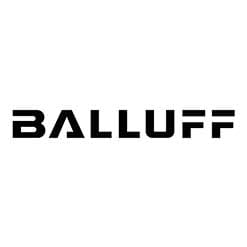 About Balluff
Balluff is a company pioneer in innovation on automation technology, leader in this area with more than 3900 employees, 38 branch and 7 production sites. The quality is the strength of the company which claim to have one of the highest standards that call "Balluff quality". With 38 branch all over the world the company can offer a high-quality assistance service to the clients keeping the client at the center of the operation. The mission of the company is to give to the clients the best solutions for the present, improving every day. The vision is to guide customers towards a successful future with the passion for industrial automation. One of the most important values for the company is the reliability, they keep themselves transparent and correct with the partners and customers. other points of great importance for the company are the protection of the environment and the compliance, two values ​​that influence the company's actions every day.
Components made by BALLUFF AUTOMATION
ICDC Srl sells brand new and original BALLUFF AUTOMATION components and spares, for a wide variety of applications, including Electrical, Electronics, Trolleys and Linear Guides and several others. Please check if our inventory matches your needs and for additional information or technical datasheets, please contact us via email or call our 24/7 service centre.
All displayed components and spares are in our inventories, including parts for Electrical, Electronics, Trolleys and Linear Guides. Your orders will be ready to ship within 24/48 hours and delivered all over EU with DHL Express.
€

21,00 per piece, VAT excluded